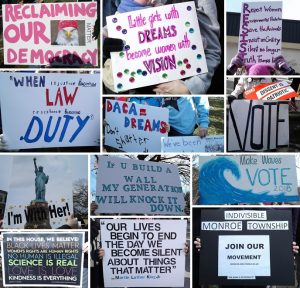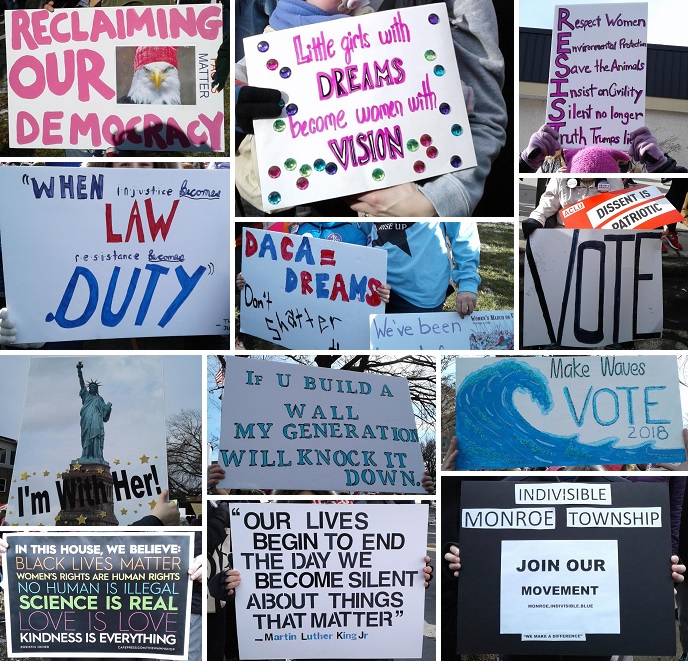 Events by our partners:
Immigration (Sponsor: Indivisible Cranbury)
What: Susan Roy, immigration attorney on what's happening at the border and what we can do about it.
When: Thursday, July 19, at 7 PM
Where: St. David's Episcopal Church, 90 South Main St. in Cranbury.
Campaign Finance Reform (Sponsor: League of Women Voters)
When: Wednesday, July 25 6:00 PM
Where: Monroe Public Library
---
March for Our Lives
The students from Marjory Stoneman Douglas High School in Parkland, Florida will be stopping in New Jersey on Thu, Aug 9th in Morristown on their road trip around the country.
Stay tuned for more details.
---
In the Event That Robert Mueller Is Fired
In the event that Robert Mueller is fired, a constitutional crisis will occur.  Trump will be refusing to accept the rule of law, the fact that he must obey the laws of the land.
If Mueller is fired, we must take to the streets to protest.  We are organizing ahead of this possibility.
If Mueller is fired before 2 pm ET, organized protests will ensue beginning at 5 pm
If Mueller is fired after 2 pm ET, organized protests will ensue the following day at noon.
What: Protest Opposing Mueller Firing
Who: Indivisible – Monroe, NJ
Where: State Courthouse, Trenton, NJ
Hashtag: #NotAboveTheLaw
Updates will be posted on Facebook and the web site
---
Past events:
Feb 26, 2018: League of Women Voters meeting
Feb 25, 2018: STAND Central NJ Meeting– Organizing Voters for the 2018 Mid-terms