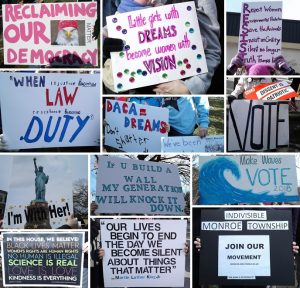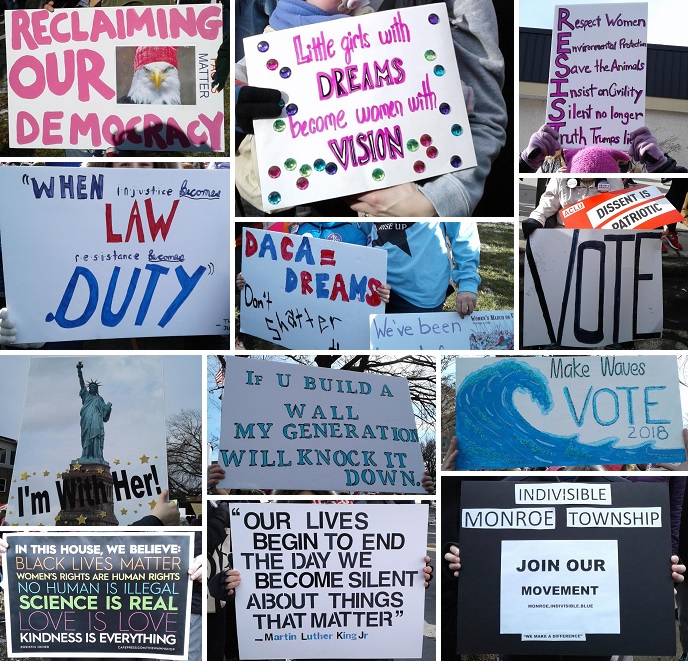 Saturday, March 24, 2 pm
March for Our Lives
Monmouth County Constituent Services Center
Raintree Towne Shopping Center
112 Village Center Drive
Freehold, NJ
We will join with the students in Freehold in their walk to end gun violence in our schools and advocate for comprehensive gun reform. They are replacing thoughts and prayers with action. It's long past time our lawmakers make students' lives and safety a priority and pass commonsense gun safety legislation. Members of Indivisible are proud to walk with them.
If you are interested in joining, please contact us.
---
Friday, April 20
National Day of Action Against Gun Violence in Schools
Monroe Township High School
---
In the Event That Robert Mueller Is Fired
In the event that Robert Mueller is fired, a constitutional crisis will occur.  Trump will be refusing to accept the rule of law, the fact that he must obey the laws of the land.
If Mueller is fired, we must take to the streets to protest.  We are organizing ahead of this possibility.
If Mueller is fired before 2 pm ET, organized protests will ensue beginning at 5 pm
If Mueller is fired after 2 pm ET, organized protests will ensue the following day at noon.
What: Protest Opposing Mueller Firing
Who: Indivisible – Monroe, NJ
Where: State Courthouse, Trenton, NJ
Hashtag: #NotAboveTheLaw
Updates will be posted on Facebook and the web site
---
Past events:
Feb 26, 2018: League of Women Voters meeting
Feb 25, 2018: STAND Central NJ Meeting– Organizing Voters for the 2018 Mid-terms