When a large number of voters contact their elected representatives about an important issue, it sends a clear signal of what the constituents care about, and will influence the representatives' decision-making process.
Even if our elected officials are already on our side, we should still contact them and praise them for doing the right thing, so that they continue to do the right thing.
On the other hand, if we do not contact our representatives, they will know the issue is not important.  In fact, this is what the congressional staffers told us.
Please join our campaigns.  If you would like to join our phone squad, please contact us.
---
Support Campaign Finance Reform
Two campaign finance reform bills are dormant in the NJ legislative committees: S1500 (Senate) and A1524 (Assembly).  Please contact our representatives and ask them to move the bills to committee approval and to a floor vote.  Mention that you are from Monroe Indivisible and represent a number of NJ Indivisibles with 3,000 voters.
NJ Senator Linda Greenstein (call 609-395-9911 or via the website) is a sponsor of S1500
NJ Assemblyman Dan Benson (call 609-631-0198 or via the website) is a sponsor of A1524
NJ Assemblyman Wayne DeAngelo (call 609 631 7501 or via the website)
---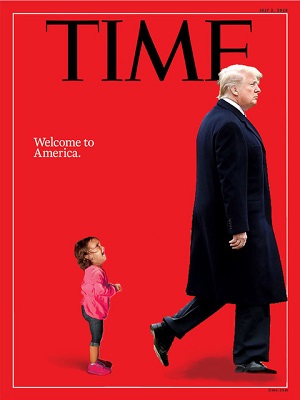 Separating Children from Parents
Our members are calling the White House and Jeff Sessions to protest the administration's immigration policies.
We adamantly oppose the cruel and unnecessary humanitarian crisis created by the administration, which has separated babies, toddlers and children from their parents. We demand to reunite families NOW and end "zero tolerance". We support safe borders but expect comprehensive immigration policies that meet the needs of the United States and that are humane and rational.
Please contact us if you would like to participate.
Gun Safety Laws
All six of the gun laws we have supported have passed and await Governor Murphy's signature.
The NRA has gone into overdrive requesting that their members contact the Governor urging him not to sign.
We must overcome their efforts by insisting that the Governor sign the legislation into law.
Please contact Governor Murphy in one of the following ways:
Email at constituent.relations@nj.gov
Call his office at 609-292-6000
Send a postcard to
Honorable Phil Murphy
P. O. Box 001
Trenton, N.J. 08625
Protect Robert Mueller's Investigation
This week marks one year since Robert Mueller's appointment as special counsel, and President Trump is ramping up his attacks on Mueller's investigation. We have to act now to protect the special counsel's investigation.
Add your name to call on Congress to protect the integrity of the investigation and prevent a constitutional crisis.