No SCOTUS vote until the PEOPLE vote
Now that a Supreme Court justice nominee has been selected, Indivisible Monroe is engaged in a calling campaign to Senators Booker and Menendez.
HOLD OUT against a Senate confirmation vote before mid-term election results are in.
DELAY: Consider NOT attending a final Senate vote if one is called before the elections. If Democrats deny Mitch McConnell a quorum, a vote might not take place.
If you would like to participate, please contact us.
Indivisible Monroe also endorses Senator Sanders's petition: Tell the U.S. Senate that there should not be a vote on any potential Supreme Court justice until after the American people have had a chance to vote in November and a new Senate is sworn in next January.
---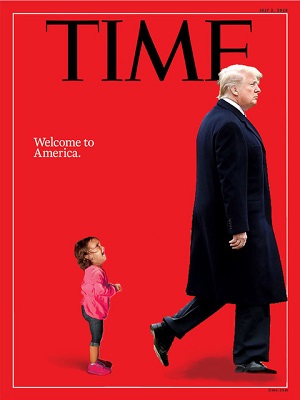 Separating Children from Parents
Our members are calling the White House and Jeff Sessions to protest the administration's immigration policies.
We adamantly oppose the cruel and unnecessary humanitarian crisis created by the administration, which has separated babies, toddlers and children from their parents. We demand to reunite families NOW and end "zero tolerance". We support safe borders but expect comprehensive immigration policies that meet the needs of the United States and that are humane and rational.
Please contact us if you would like to participate.
Gun Safety Laws
All six of the gun laws we have supported have passed and await Governor Murphy's signature.
The NRA has gone into overdrive requesting that their members contact the Governor urging him not to sign.
We must overcome their efforts by insisting that the Governor sign the legislation into law.
Please contact Governor Murphy in one of the following ways:
Email at constituent.relations@nj.gov
Call his office at 609-292-6000
Send a postcard to
Honorable Phil Murphy
P. O. Box 001
Trenton, N.J. 08625
Protect Robert Mueller's Investigation
This week marks one year since Robert Mueller's appointment as special counsel, and President Trump is ramping up his attacks on Mueller's investigation. We have to act now to protect the special counsel's investigation.
Add your name to call on Congress to protect the integrity of the investigation and prevent a constitutional crisis.